SPRUCE PINE ALIEN FESTIVAL JUNE 10TH, 2023
Join alien and UFO enthusiasts at the 2nd annual Spruce Pine Alien Festival also known previously as the (SPACE) Festival in Downtown Spruce Pine on Oak Avenue (Upper street). Streets will be lined with over 150 unique UFO vendors selling and displaying alien and space related Art, Crafts and Commercial Goods. Vendors merchandise will be featuring unique handmade merchandise and gifts celebrating our Sun, Moons & Stars, UFOs, Aliens, Paranormal and more. Experience Fantastic food at the local Restaurants & Food trucks featuring Galactic menus designed for the Festival. Shop small at Spruce Pine's Rustic downtown shops featuring Special Sales, UFO Merchandise.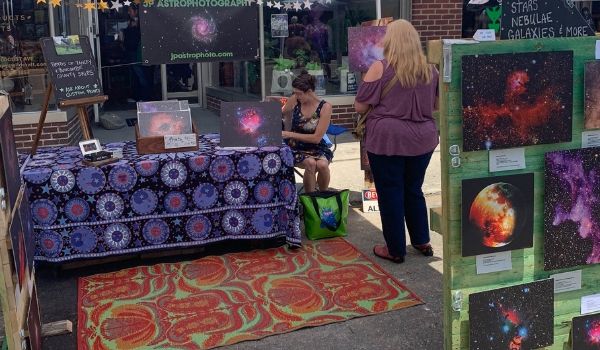 150 Artist & Crafters and Alien Merchandise
Spruce Pine Alien Festival is a 1-day Outdoor Festival and is a free pet friendly event with a Conference and Expo where you can purchase tickets to hear national speakers discuss stories of encounters, sightings and get insight and answers to the timeless question "Are we alone in the Universe?"
Did you know there are more UFO sightings in Spruce Pine and Mitchell County than anywhere else in North Carolina? Plus, North Carolina is in the top 10 UFO hot spots in the US! Perhaps it's because of the dark skies in this rural area that feature expansive views from atop the surrounding mountains, and the Mystery of nearby Brown Mountain Lights featured on Ancient Aliens!
Headline Guest Speaker Mike Bara Star of "Ancient Aliens" tv Series will be at the conference. Buy Speaker merchandise, Get a signed Book and Meet Mike Bara. Speakers will discuss  the multitudes of Alien sightings, government cover ups and unidentified craft invading our skies. Guest Speaker: Brittany Barbieri-USO underwater Alien Colonies around Catalina Island. Guest Speaker: Thom Reed-Berkshire Encounter 1969. Guest Speaker: Brooks Agnew-Radio show host and UFO Specialist.
Alien Area 51 Costume Contest
Compete in the Spruce Pine Alien Festival Area 51 Costume contest. Adults and Children of all ages will dress as thier favorite Alien, spaceship, planet or extraterrestrial creature and  Contestants can compete for Cash Prizes for the best Alien Costume. This years Alien 51 Costume Contest location will be hosted at the main stage and you can pre-register at the Milk Way Main stage on the corner of Topaz and Walnut Avenue near Howell Sparks Realty. Pre-registration starting at 9am-11:45 for the event which will start at 12:00 noon.
Be sure to bring your folding chairs and get a great spot at the Milkway Stage for the Spruce Pine Alien Music Festival. A Free fun fulled day of delightful tunes by Local Bands performing for the Show Guests. Opening Ceremonies at 9am. Band Schedule is posted for this year's event on the Milky Way Music Stage menu tab located above!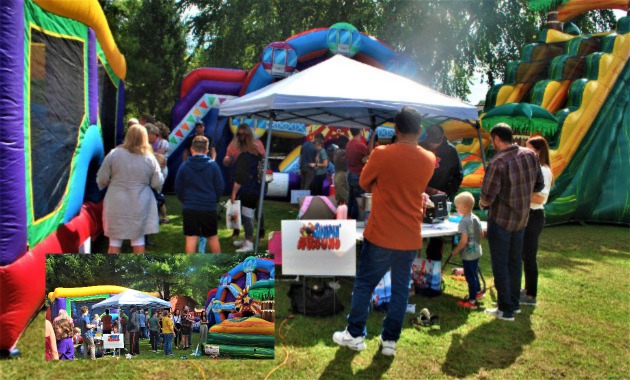 Close Encounter Children's Fun Zone
Children of all ages will have a Blast at the Spruce Pine Alien Children's Close Encounter fun zone.  The Fun zone will be Located in the middle of the festival area on Oak Avenue where wrist bands and tickets will be available for purchase. Fantastic Bounce houses, Giant Slides, Train rides and Face Painting by Dizzy Doodle face Painter Lori Lee.