You'll find several options for your overnight accommodations while trekking through the Spruce Pine universe. With a large anticipated attendance, we encourage booking your festival accommodations early from our Stellar list of local area Hotels and Motels. The Spruce Pine Alien Festival started in 2019 and is landing again in downtown Spruce Pine on Oak avenue on June 10th, 2023. Over a 150 Artists, Crafters, Alien Merchanise vendors and expert UFO speakers are attending the Conference and free street festival.
Official Alien Accommodations
The Switzerland Inn is a Premiere hotel accommodation and located 6 minutes from the Alien Festival Venue of Downtown Spruce Pine. This Lovely 5-Star Hotel overlooks the beautiful scenic Blue Ride Mountains. Hotel rooms are exquisite and the Switzerland Inn features a full bar, restaurant, tennis courts, hiking and more. The Hotel lobby is a great place to play games and enjoy the fireplace and the Hotel is easily accessed right off the Blue Ridge Parkway.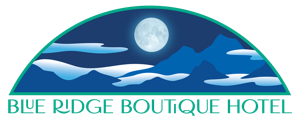 Blue Ridge Boutique Hotel
203 Pinebridge Avenue
Spruce Pine, NC 28777
The Blue Ridge Boutique Hotel is 1 minute from the Show venue Oak Avenue and is a quiet newly reopened Boutique Hotel and is a quaint vacation lovers dream! The Boutique Hotel fills up fast with it's cozy rooms and beautiful views of Downtown Spruce Pine. The hotel has super easy access within walking distance of the Spruce Pine Alien Festival Venue and is a #1 accomodation.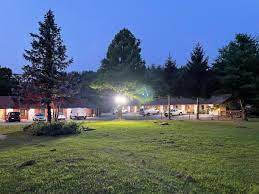 Welcome to the lovely Pine Valley Motel. If you are looking for a comfortable & pleasant Motel the Pine Valley motel is a great choice. The Motel has clean recently refurbished rooms at a reasonable rate and is in close proximity to Alien Festival. Pine Valley Motel is located on 11827 NC 226 Highway, Spruce pine NC 28777. If you want convience and great prices then look no further than the Pine Valley Motel. The Pine Valley Motel is just 2 minutes from the Show and has affordable rooms, kitchenettes, and is newly refurbished by the new owners and has ample parking and easily accessed from Hwy 226. Call for availability at:
(828)-520-1550
or (803) 460-8195